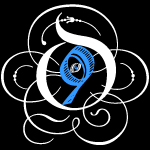 ---
Keyboardist & lead singer Jason Kresge first taught himself to play piano by ear at age 3. He soon began weekly lessons that continued until age 11, when he opted out of formal study to focus on the more creative aspects of music.
This was followed by years of independent training, during which Jason developed an intense passion for songwriting, sound synthesis, and stage presence. He performed his original works live, contributed his talents to musical theatre projects, and taught many young pianists. Most recently, Jason also played keys & harmonica for classic rock cover band Liquid Garden.
Jason's varied influences include Keith Emerson, The Beatles, Stevie Wonder, Chick Corea, Peter Gabriel, Billy Joel, Frank Zappa, David Bowie, Hiromi Uehara, Dave Brubeck, Jimmy Smith, Kate Bush, Steven Wilson, Jeff Buckley, Billy Preston, Page McConnell, Jan Hammer, George Duke, Herbie Hancock, Jon Lord, Kerry Minnear, John Medeski, J.S. Bach, Ludwig van Beethoven, Fryderyk Chopin, Maurice Ravel, and Alexander Scriabin.
Visit Jason's official site at jasonkresge.com.
Jason's gear:
---
© 2008- Orpheus Nine