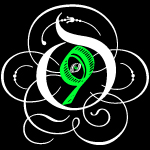 ---
10.05.2018–10.07.2018
ProgStock Festival
Union County Performing Arts Center – Rahway, NJ
Also featuring:
Accordo dei Contrari, Tom Brislin, Ryche Chlanda & Flying Dreams,
Dark Beauty, Enchant, Evership, In Continuum, IQ, Mystery,
Michael Sadler, Stratospheerius, Steve Unruh, and more to come
Hosted by Tom Gagliardi of Gagliarchives
Stay tuned for details & updates . . .
PAST PERFORMANCES:
09.09.2017 NJProghouse / Roxy & Dukes – Dunellen, NJ [ Setlist ]
06.25.2017 Championship Bar – Trenton, NJ [ Setlist ]
11.08.2015 Maxwell's Tavern – Hoboken, NJ [ Setlist ] [ Video ]
06.06.2014 The Crossroads – Garwood, NJ [ Setlist ] [ Video ]
02.22.2014 Hebe Music – Mount Holly, NJ [ Setlist ] [ Video ]
10.11.2013 Hebe Music – Mount Holly, NJ [ Setlist ] [ Video ]
07.12.2013 The Crossroads – Garwood, NJ [ Setlist ] [ Video ]
06.22.2013 Hebe Music – Mount Holly, NJ [ Setlist ] [ Video ]
12.08.2012 The Gutter – Brooklyn, NY [ Setlist ] [ Video ]
04.16.2011 The Other End – Madison, NJ [ Setlist ] [ Video ]
---
© 2008- Orpheus Nine