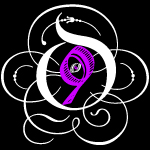 ---
01.28.2018
NJ record store fans, rejoice! You can now find Transcendental Circus CDs for sale at Princeton Record Exchange and Vintage Vinyl.
---
12.28.2017
We are humbly grateful to Dom Lawson of PROG and John Collinge of Progression for their excellent reviews of Transcendental Circus.
---
11.25.2017
The wait is over...O9 is finally featured on ProgArchives! This terrific site is a vast compendium of all things progressive rock. If you've enjoyed listening to Transcendental Circus, please consider rating the album and, better yet, writing a review!
---
10.23.2017
In addition to our other physical & digital distribution outlets, Transcendental Circus CDs are now available through Laser's Edge. We're proud to partner with this longtime champion of great progressive music.
---
10.16.2017
O9 has been invited to perform at the 2018 ProgStock festival! We are truly honored and grateful for this opportunity, especially after seeing so many phenomenal artists — and an equally phenomenal fan community — at the just-finished 2017 event.
Many more details will follow over the coming months.
---
09.09.2017
The circus has come to town! Transcendental Circus is now available on CD at CDBaby and our store page, or via download at Bandcamp, CDBaby, iTunes, Google Play, & Amazon.
Thank you to all who made our release party a huge success! Special shout-outs go to NJProghouse for taking such great care of us and the standing-room-only crowd, and to House of Prog for streaming the event live.
---
08.21.2017
Advance tickets are now on sale for our 09/09 album release party! All attendees of O9's 2:00 PM set will receive a Transcendental Circus CD as thanks for celebrating with us. Be sure to buy tickets and RSVP on Facebook.
For those who want the album but can't attend, Transcendental Circus will also become available that weekend here on our website, with digital downloads (Amazon, iTunes, etc.) to follow on 09/15.
---
07.09.2017
Here is the full track listing for Transcendental Circus:
Of Zygotes and Grace Notes
Eightfold Way
Fetish
Hand of Make-Believe
No Illusions
Age of Rhyme and Reason
Transcendental Circus I: Barcarolle of Bedlam
Transcendental Circus II: Hallowed Playground
Transcendental Circus III: Intergalactic Clown Festival
Transcendental Circus IV: Swimming in Our Four O'Clock Tea
Transcendental Circus V: Not Within the Memory of Elephants
Transcendental Circus VI: Freak Tent Mausoleum
Reaper's Carousel
Sandcastles
The Fall of the House of Keys
---
06.09.2017
O9 is delighted to join the NJProghouse Progressive Music Series for our official album release party on 09/09. We'll play a very special matinee at Roxy & Dukes in Dunellen, NJ.
Included in the show admission will be a Transcendental Circus CD packed with 75 minutes of music. Final details coming soon!
---
04.15.2017
We're honored to headline a special benefit in June for the Mercer Street Friends Food Bank. Proceeds (including our T-shirt sales) will go toward the food bank's local hunger relief programs. Join us for a great cause, and hear some music from Transcendental Circus before its September release!
---
01.27.17
Want a sneak peek at O9 in the studio? Here's Mark recording an early take of "Fetish," or check out control room playbacks of "Eightfold Way" and "Sandcastles."
---
12.09.16
Nine months from today, on 09/09, O9 will deliver a long-awaited prog rock creation. We'll celebrate the arrival of Transcendental Circus by performing the album live.
Save the date!
---
10.22.2015
Despite XO Lounge's sudden, short-notice cancellation of our Philadelphia show, we're thrilled to play the iconic Maxwell's in Hoboken on November 8th! This will be a full night of progressive rock featuring Magic Elf and Ad Astra.
We still look forward to teaming up with 3RDegree and The Twenty Committee soon!
---
01.01.2015
Happy New Year! We're excitedly looking forward to a great 2015 for the band.
Our first show will be February 28th at Big Shots Bar & Grill, where we're glad to team up once again with the mega-talented Charles Laurita & The Mischief.
---
05.30.2014
We're returning to The Crossroads in Garwood on June 6th. Joining us are The Cudas, The Wandering Bards, and Jill Cagney.
---
01.25.2014
Our upcoming February 22nd show at Hebe Music will be the last one at this location, as sadly this great venue is closing its doors on April 1st. We want to publicly thank Hebe for making us feel so welcome. Joining us onstage are True Will and Charles Laurita & The Mischief.
We're also at work on some real recordings, so please stay tuned for a sonic feast!
---
06.15.2013
There's not one but two chances to catch O9 live this month: Saturday, June 22nd, at Hebe Music (8 PM) and Friday, July 12th, at The Crossroads (10 PM).
---
11.20.2012
Catch our triumphant stage return on Saturday, December 8th, at The Gutter in Brooklyn, NY. We'll be joined by Young Historians and Marty O'Kane. Doors open at 8:45 PM with a $5 cover.
---
04.07.2012
Orpheus Nine welcomes new drummer Mark DeGregory! We all wish Daniel well and are excited about this new chapter in the band's history.
---
03.27.2011
Orpheus Nine welcomes guitarist Matt Ullestad! Our sincere thanks go out to everyone who auditioned.
Come see the new lineup perform at Drew University on April 16!
---
10.05.2010
Orpheus Nine welcomes bass player Tony Renda! Tony is an awesomely talented multi-instrumentalist with many years of stage & studio experience.
---
07.22.2009
You can now follow Orpheus Nine on Twitter!
---
08.11.2008
T-shirts are now available for purchase at our store. You can shop securely using PayPal — whether you have a PayPal account or not! Just select your size and quantity, and check out safely and easily.
Stay tuned for other Orpheus Nine merchandise coming soon.
---
07.31.2008
The official Orpheus Nine website has finally launched! Please also check out O9 online at MySpace, ReverbNation, purevolume, and Facebook.
---
© 2008- Orpheus Nine