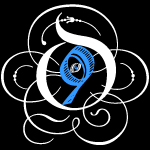 ---
Drummer Mark DeGregory first took an interest in the drums at age 5, when his mother bought him a toy kit he was eyeing at a neighborhood flea market. Old kits formerly played by Mark's great grandfather and cousin soon followed, and he and brother Dan immediately started destroying drum heads. Coming from a musical family, Mark was encouraged to expand his musical horizons when it came time to choose an instrument in grade school — where, despite his selecting the trumpet, drums remained a much-loved hobby.
In the 1980s, Mark's interest in drumming increased immeasurably when he discovered the music of Emerson, Lake & Palmer and Rush. Between 1987 and 1996, Mark went on to play in original bands Geburah and 5 O'Clock Sky and cover band Liquid Factor, before taking a 10-year hiatus from musical performance.
In 2006, Mark joined EMP Project, an international Internet-based home recording collaboration that formed as a tribute of sorts to the likes of ELP, Jethro Tull, The Beatles, and Trans-Siberian Orchestra. Mark also drummed for Trenton, NJ-based progressive rock band Contrarian.
Among Mark's influences are Carl Palmer, Neil Peart, Mike Portnoy, Nicko McBrain, Gavin Harrison, Tim Alexander, Bill Bruford, and John Bonham.
Mark's gear:
---
© 2008- Orpheus Nine